Art Museums & Programs
Fine Arts Museums of San Francisco: Includes the DeYoung in Golden Gate Park and the Palace of the Legion of Honor in the Presidio. Link to their educational programs.
Asian Art Museum (Golden Gate Park, SF) Click on Programs and Family Events. Storytelling every Sunday at 1 pm. 415.379.8800
Yerba Buena Center for the Arts In SF: Celebration of Family series and educational programs. 701 Mission & 3rd in SF. Gardens also. 415.978.2787
San Francisco Museum of Modern Art: Click on "Public Programs" for info. on Family Days. 415.357.4000.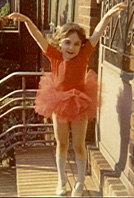 Northern California Council of the National Museum of Women in the Arts: Has school programs for children, high schoolers, and a docent program. For info.on NCC's educational programs, contact the NCC at 415.255.0568 or e-mail nccnmwa@sonic.net.
See the Education Pages for more museum listings.
Back to Community Pages

Book Selection: Come Look With Me: Enjoying Art with Children
by Gladys Blizzard. An art appreciation books for children introducing youngsters to 12 paintings, each featuring children as the main subject. Open-ended questions about each work and brief biographies of each artist provide gentle lessons in perspective, color, and line. Full-color reproductions. Click on the bookcover to order your copy today.
Performing Arts
The Marin Shakespeare Company: Performances, educational programs for children 8 and older - here in Marin!
Music
San Francisco Opera: Click on "Learning and Education" Opera a La Carte and performances for young people.

Dance
Coming soon!