Featuring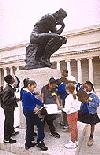 Fun for Kids & Families!: There's something for everyone to enjoy in the Bay Area. Special sections for the Arts (museums, performances, programs), Education (libraries, museums, public school, local educational resources info.), Animal Lovers (Zoo, Wildlife Center & Humane Society listings) and even a Daddy's Domain. Ideas and help to get you Out and About.

The Beauty of the Bay: Be sure to check out our Nature Trails feature: hiking, biking, exploring and preserving the Bay Area's natural wonders: with your kids and in your free time. The Animal Lovers Pages include local Wildlife education resources.
Book Choice:

Babyhood by Penelope Leach. Leach shows us, month by month, what your baby will do so that you can understand and anticipate your child's development and behavior. She explains what is happening to the child - physically, mentally and emotionally - from newborn to 2 years old. Perfect for new mothers who want to understand how babies tick. Click on the bookcover to order your copy today. Click here to see more titles.
Standard Disclaimer Notice - Please read before using site.
News at your fingertips: Click on the |News| menu item at the top of any main page to get the latest local, national and international news. Click the lAlert!| menu item to see the latest food and product recalls.
New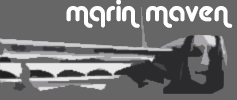 Marin Maven is a source of intelligent commentary on Marin issues from a Marin Mom.
Mother's Clubs
Marin County:
San Rafael Mothers Club
Novato Mothers Club
Corte Madera/Larkspur Club
Southern Marin Moms
Ross Valley Mothers Club
Marin Parents of Multiples
San Francisco