Geography and World Culture Study Group For Kids
<![if !vml]>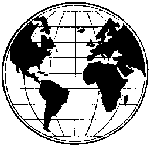 <![endif]>
( The following is the sign-up sheet that was used when I developed and taught this class at my sons' elementary school. It can easily be adapted for educational enrichment at any school or for homeschooling. Click here to go directly to the Lessons.)
Is your child interested in other countries, cultures, languages?  Does your child like maps?  Stamps and coins?  A Geography and World Culture Study Group is forming which will meet twice a week on Mondays and Thursdays during lunch at Dixie Elementary starting Monday, January 12th, 2004.  Classes will be taught by Alfia Wallace, a Dixie parent. Parents are welcome to attend classes and to contribute to lessons.
<![if !supportEmptyParas]> <![endif]>
Curriculum
<![if !supportEmptyParas]> <![endif]>
Monday's class will meet in room B5 and will be a classroom lesson including demonstrations with maps, slides, stamps, coins and other materials.  Study materials and homework sheets will be handed out.  Homework will be due each Monday. Thursday's class will meet in the E2 computer lab and will include online geography and world culture games from the National Geographic website among others.  Unit quizzes will be give at the end of each section, approximately once a month. Students will earn certificates.
<![if !supportEmptyParas]> <![endif]>
January - February: The World & the Americas.  Continents, topography, map types, major world languages, political & economic systems, ideologies & religions.  Identifying countries of North and South America including capitals, languages and monetary units.
March - April:  Europe & Africa
May - June: Asia & Oceania
<![if !supportEmptyParas]> <![endif]>
There is limited room in this class.  4th and 5th graders are preferred but motivated 3rd graders may join.  If your child is interested, please fill out the form below and return it to the Dixie office or your child's teacher.  You will be notified about the course by the first week of January 2004.  For more info. contact Alfia at 479-4112 or alfiawallace@yahoo.com
-----------------------------------------------------------------------------------------------------------
We're interested in the Geography & World Culture Study Group!
<![if !supportEmptyParas]> <![endif]>
Child's name ________________________________________ Grade ___________
<![if !supportEmptyParas]> <![endif]>
Teacher _________________________  Phone number _________________________
<![if !supportEmptyParas]> <![endif]>
Parent's name ______________________________ Email ________________________
<![if !supportEmptyParas]> <![endif]>
Comments _____________________________________________________________
<![if !supportEmptyParas]> <![endif]>
I can help with material about a country/topic ____________________________________
[ Home ]

[ Sign-Up ]

[ Lessons ]

[ Links ]

[ Dixie Elementary ]

[ Plumsite ]
Copyright 2004-2006 Alfia Wallace