Join Betty Jean Lifton in Support of Measure 58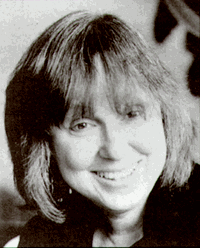 These are exciting times for those of us who have been working for adoption reform.
In just a few weeks, voters in the state of Oregon will have a chance to make a historic choice that will influence the course of American adoption. All they have to do is mark YES on their ballot for Measure 58.

Measure 58 would give adults who were adopted in Oregon unrestricted access to their original birth certificates. This is the first time that such a measure has appeared on any ballot in this country. It is there because of the ingenuity and dedication of some of our members in the adoption rights movement. They managed to get the 90,000 signatures from Oregon voters that were needed to place Measure 58 on the ballot. Early polling indicates strong support.
YES, but our struggle isn't over. The difference between winning and losing lies in our ability to buy media time to educate the large pool of undecided voters. Our political opponents, who would keep our birth records sealed, are already spreading propaganda against the measure. We want the voters of Oregon to have our truth rather than their lies.

We know that adopted people have the same civil and human right as other citizens to have an unaltered birth certificate. We want everyone to know this. Measure 58 would grant us what is rightfully ours.
Please help us raise funds for those crucial TV ads that will help make this happen. I consider Measure 58 a major step on the journey that all of us in the adoption triad are making together. This isn't just about Oregon. If Measure 58 passes, we can work to get similar measures on the ballots of all our other closed records states.
The stakes are high, and so are our spirits. Let's pitch in together and make Measure 58 a momentous victory that we can celebrate together. Your donation can make the difference. Yes!

Please fill out the form at the bottom of this letter and send your contribution to Oregon's Open 98 Committee.
Yours in adoption reform,

Author: Journey of the Adopted Self, Lost and Found, and Twice Born: Memoirs of an Adopted Daughter
" --------------------------------------------------------------------------------------------------------------------------------------------------------------------------
Name: ____________________________________________________________________

Email:

___________________________________________________
Address:________________________________________________________________________________________________________________________

Occupation:_______________________________________________


Make checks payable to "OPEN 98"

Phone:(                   )

Fax:(                    )

Donation: $ 25 _____    $ 50 ______   $ 100 _____  Other ___________



Please send me a Max the Wonder Dog T-Shirt (Got Records? Max Does! ) 100% Cotton
(Check all that apply):

____ Shortsleeve ($15 each) ____ Large _____ X-Large
____ Longsleeve ($20 each) _____ Large _____ X-Large
Shipping: $2.50 s/h, or 10% on orders of $30 or more
Back to Betty Jean Lifton's Homepage
Back to Oregon Adoptee Rights Initiative