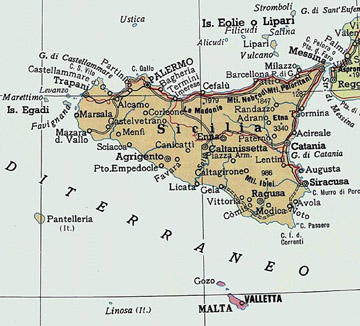 Al's father was from Linguaglossa in Sicily, a town at the NE foot of Mount Etna.
Map of Catania and outskirts, including Mount Etna, Linguaglossa, and S. Alfio Detailed Map of Sicily
Antique maps of Sicily
The Sicilian Language:
Overview
Language or Dialect?
Sicilian Language & Proverbs
Timeline of Sicilian History
Jews in Sicily
Arabs in Sicily
Federico Secondo: Norman Sicilian and founder of the University of Naples * Tribute site: stupormundi.it
Info. on conducting Genealogical Research in Sicily
Roots
Al's mother was from Cerisano, Calabria, a town just west of Cosenza.
Map of Calabria
Antique map and History
History of Calabria
Greeks in Calabria
Albanians in Southern Italy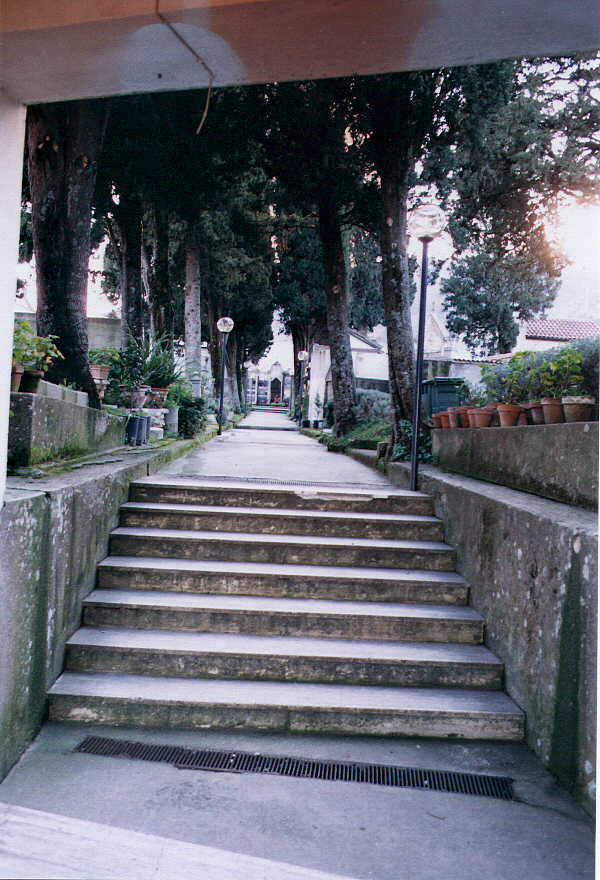 Next